Bitcoin Poker with Bitcoinpenguin.com
Locatedin
San Jose, Central Valley, Costa Rica
Bonus
High roller bonus up to 0.5 BTC
Pokergames
Aces & Faces, Bonus Deluxe, Joker , Jacks or Better, Deuces Wild, Double Bonus , Double Jackpot , Caribbean , Casino Holdem, Let it Ride, Oasis , Texas Holdem, Trey ,
Support
Email, Social Media, Contact Form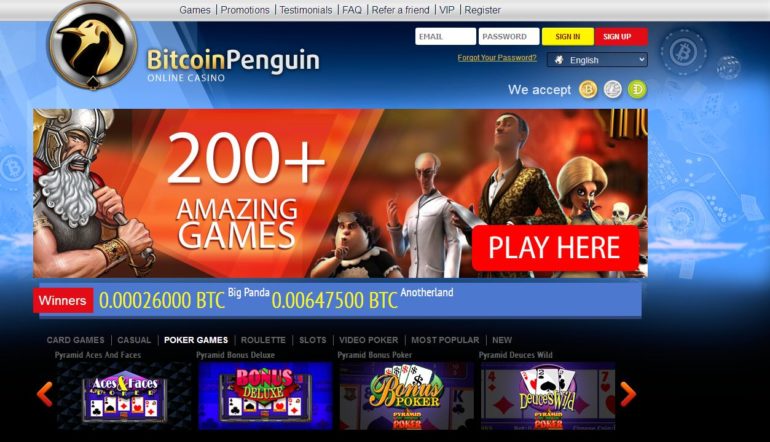 First impression of the website – Simple. This is what came into my mind when I first saw Bitcoinpenguin.com. But that simplicity is what lead me to easily find out where the Poker rooms are. Some websites might have sophisticated designs but would be very hard to find Poker rooms at. Some of those websites even have account fences in which you are unable to play a game without having to register. Here are the Poker games that I tried out with Bitcoinpenguin.com.
Caribbean Poker  (Table Games)
Ante – 1,5, 25, 100 and 500
In order for you to start the game, you should first place your bet. Choose from 1-500 Ante depending on how your luck feels. Please be advised that it might seem to show that you can play 3 hands at one time but I tried to place additional bets and their system would not allow me, guess it's just there for show. You start the game by placing your bet and the dealer will give you five cards. Five cards will also be dealt on his end with one card face up. At this point, you are able to FOLD or BET. If you fold, of course, you forfeit your initial Ante. Clicking BET will place additional chips on the table x2 your original Ante then the dealer opens up the rest of the cards.
Pai Gow Poker (Table Games)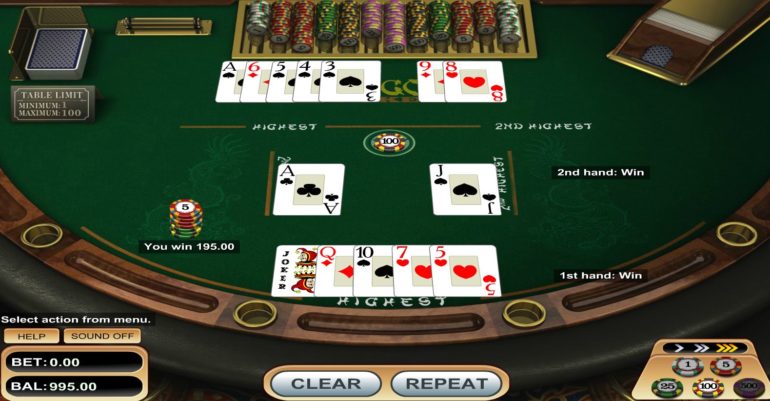 Ante – 1,5, 25, 100 and 500
You start the game by choosing your Ante and placing your bet in the middle of the table. After that, click on the DEAL button for the dealer to deal out five cards per side. That would be five for you and five for the dealer. You then choose two of your highest cards and place them in the middle and click DONE. If you are not familiar with Pai Gow Poker, you can read more about it here.
Ride'M Poker (Table Games)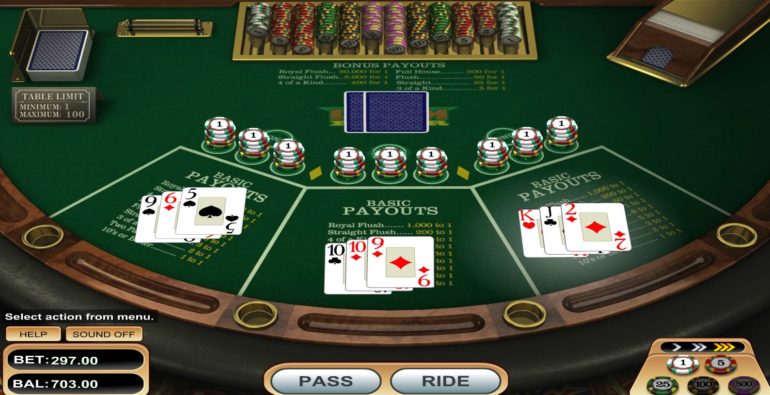 Ante – 1,5,25 (100 and 500 and grayed out)
You can start by placing your bet on the table. I have tried to put in $100 worth in chips but I was unable to do so. The least you can put on the table per hand would be 3 $1 chips and the maximum is $99 using $1 chips. If you use $25 chips the maximum bet per hand is only $75 and using $5 chips only gets to $90. Once you have decided how much to bet and how many hands you want to play (minimum of one hand and the maximum of three hands to play) just click on the "DEAL" button below and the dealer will deal the cards. You are playing against the dealer so you should have hands that are worth the bet. You can read more about Poker here.
Casino Hold'em Poker (Table Games)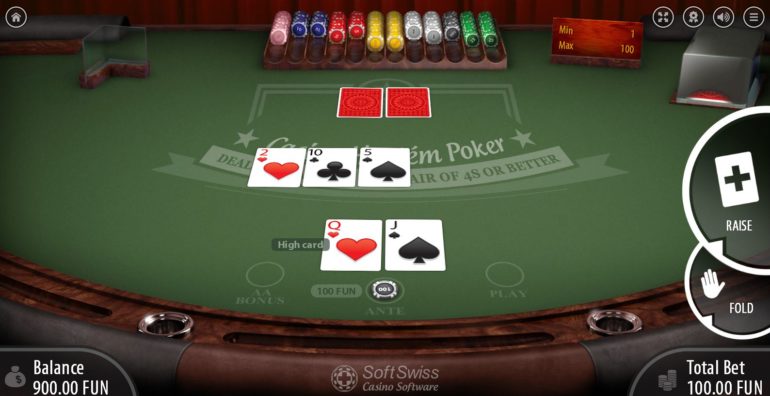 Ante – Choose from 1,5,25 and 100
They have a couple of different Casino Software being used in bitcoinpenguin.com. One of those is "SoftSwiss" which I tried with their Casino Hold'em Poker.
To start a game, you need to choose your Ante. After choosing your bet the dealer hands out 2 cards for you and the dealer's end and places three cards in the middle. All the cards that are placed in the middle are face up. At this point, you are able to RAISE or FOLD. Of course, if you raise you will be placing x2 your Ante on the table.
Poker 3 – Heads Up Hold'em (Table Games)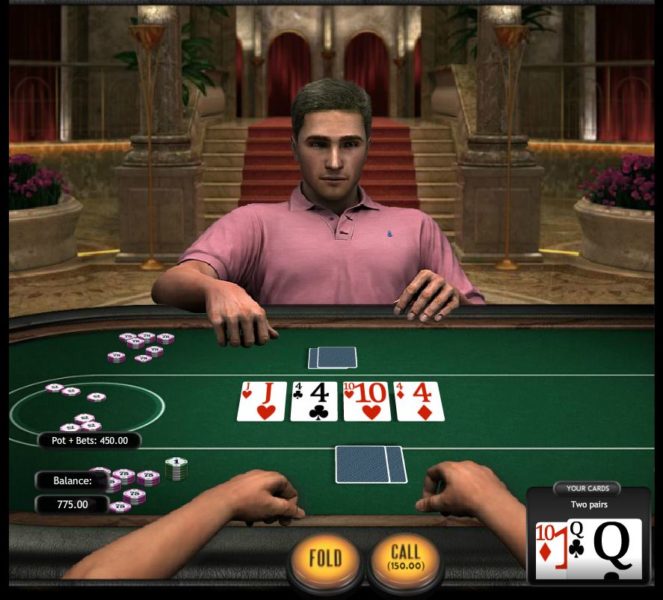 To start the game you need to choose your pot bets. Once you have chosen it you will be placed on a table and play against a computer player. Every call or bet would be dependent on your primary bet selection. For example, this screenshot above shows a $75 room.
All American (Video Poker)
Bet – Choose between 0.01, 0.02, 0.05 and 0.10
To start the game you need to choose how many hands you want to play with. You can choose from 5, 10, 25, 50 and 100 Hands. After choosing your hands the game will load and the next thing you want to choose is your bet. You can cycle through bet odds by clicking on "BET ONE" or by simply clicking "MAX BET" to get the maximum bet odds. Click DEAL and cards will be dealt. At this stage, you will be able to hold cards that you want to keep. Held cards are across the board, so that means that if you held a Queen in your hand, this will also automatically hold all queens in all your played hands. Click deal to show the rest of the cards. If you win, you will be given the chance to double your win or collect.
Conclusion
A website that has a "Free Play" feature is always okay in my book. There are a lot of websites out there today that does not offer this feature and it would be very difficult for a player to try out their tables first before playing. Bitcoinpenguin.com is good enough to be one of the websites that let us play for free and try out their tables. The good thing about trying out websites first is that it lets you get into the zone before betting real Bitcoins/Money. Not to mention, they do have a wide range of Poker games to select from.
Bonus
High roller bonus up to 0.5 BTC

Located in
San Jose, Central Valley, Costa Rica
Go to bitcoinpenguin.com