pampercasino.com Review
Locatedin
San Jose, Costa Rica
Bonus
225% Live Dealer bonus on all deposits of $20 - $500, 2000% Slots bonus on all deposits of $20 - $200, 500% Video Poker bonus on all deposits of $20 - $300, 300% Blackjack bonus on all deposits of $20 - $500, Monthly Bonus $10,000
Languages
English, German, Spanish, French, Italian
Pokergames
Jacks or Better, Aces & Faces, Joker , Deuces Wild, Deuces & Jokers, Double Double Aces & Faces, Double Aces & Faces, Double Bonus , Louisiana Double , Tens or Better, Bonus , All American, Double Double Bonus , Double Jackpot, Joker , Bonus Deluxe, Bonus Deuces, Slit Way Royal Five Draw
Support
Live Chat, Social Media, Email
Bitcoin Poker with Pampercasino.com
With Pampercasino.com you need to create an account with them to gain access to their available games. It wouldn't take five minutes of your time in creating an account, but still, then it is a lot of work if you just want to check out what they have. I created an account with them and was quite unhappy of what I experienced. Here are the things I found out about Pampercasino.com.
Premium Curtain
I have talked about websites that have a "Premium Curtain" feature before. These are websites that would restrict your view on what they really have to offer unless you purchase something or deposit money/Bitcoins into your account. What's ugly about this feature is that you are unable to see how they actually work before you want to play a game at your own pace. If they want you to deposit money first, there's a huge chance that they might be a scam website. They have a huge user rating (must be paid reviews) about their website, but I am reading a lot of negative things about them which is being discussed here.
But despite the money deposit required, I still managed to get a few screenshots to give you an idea on what their tables would look like.
Table Games
Here are the available table games that you are able to play with papercasino.com: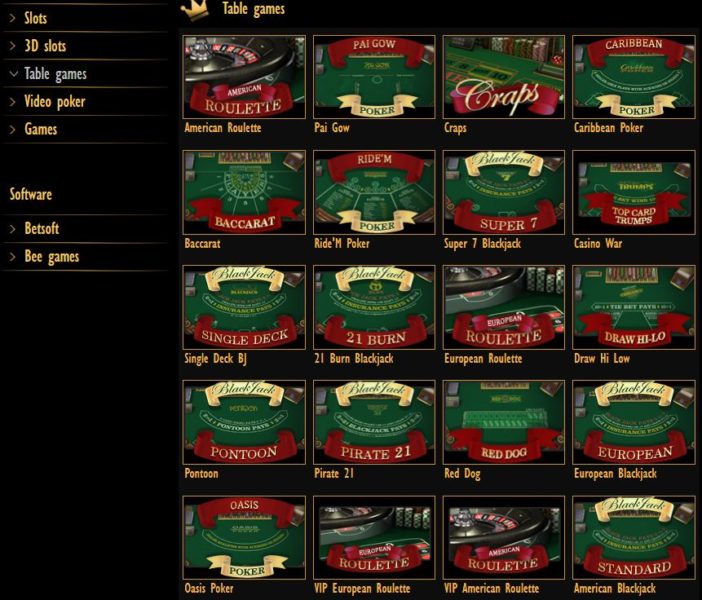 They have a good selection of games showed in the picture above. Before you try their games out, make sure that you have downloaded the latest flash so that you would not encounter any errors in trying the games out.
Here is a picture of their Caribbean Poker table; which looks pretty standard to me. We were unable to get into a game itself as they required you to deposit money in order to try out the game. They do not offer "Free Chips" for you to try them out, quite sad. I've tried as many tables to play at but the result was still the same. "You do not have enough credits to play at this stake level. Please deposit more."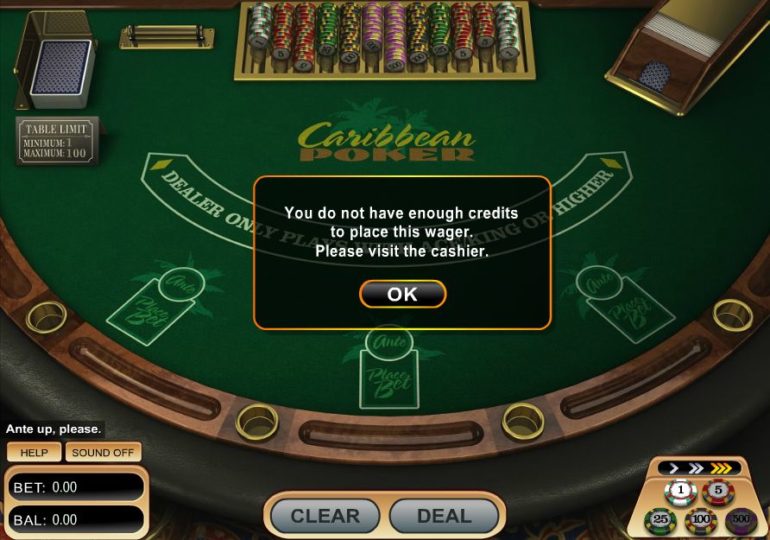 Aside from their table games, they offer Video Poker, which is always good in my book. There are times that you just want to play video poker games and step away from table games. This website offers a range of options that you can choose from.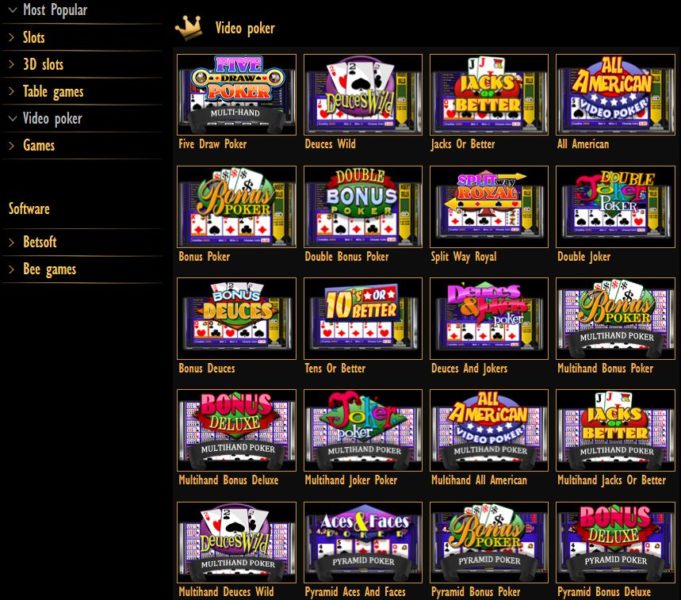 Conclusion
The website itself is actually designed great. Everything can be seen instantly and you do not need to waste like five to ten minutes just looking for the "Poker Area" of the website. The tab locations are well thought and they respond quickly. The only thing that got me off this website was the negative reviews they had before that was mentioned earlier in this review.
I would also like to add the inability for new players to try their games out without having to deposit money into their accounts. I find it restricting to new players that you would not offer them free-to-play features since this would be the basis of them judging your website before playing for real.
Bonus
225% Live Dealer bonus on all deposits of $20 - $500, 2000% Slots bonus on all deposits of $20 - $200, 500% Video Poker bonus on all deposits of $20 - $300, 300% Blackjack bonus on all deposits of $20 - $500, Monthly Bonus $10,000

Located in
San Jose, Costa Rica
Go to pampercasino.com